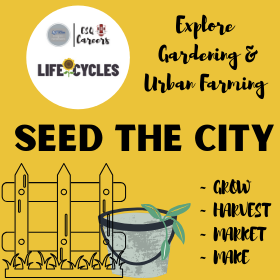 Apply to our SEED THE CITY PROGRAM
What will I learn?
This program will provide students with outdoor hands-on experience in how to:
Grow, harvest and sell local food
Build your resume for employment in landscaping, horticulture, food industry, retail and more!
Make your own pickles, jams, herbal teas, and natural body care products
Gain business skills through marketing and selling the food we grow
Who is involved?
SD61, ESQ Careers Team, Lifecycles & Topsoil have partnered together to offer an amazing  8-week summer program
Students across the district are invited to apply – applications are due in April
When & Where does this program take place?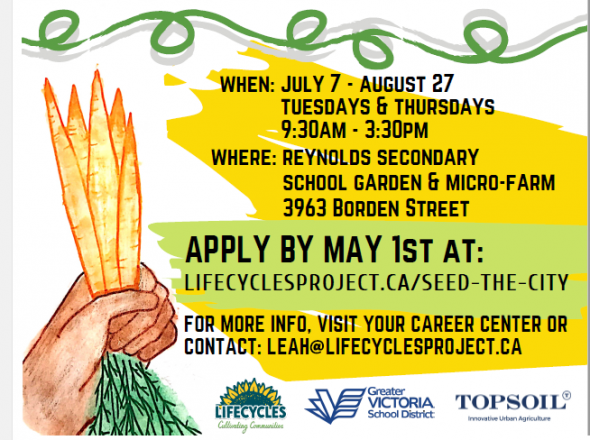 Earn Graduation Credits! how many will I receive?
Upon completion of the program, students will acquire 8 high school credits and an invaluable community connections
4 credits – Course Work with Lifecycles
4 credits – Work Experience with a local company
HAVE QUESTIONS?
HOW TO APPLY?
Check back in the spring, April is when the applications are due!
Be part of a local food movement that is improving the health of people and the planet!