A person's career is considered their "journey" through life. Explore the tools below to manage your life journey toward preferred future possibilities. These tools will assist in identifying and developing personal interests, passions, and competencies.
QUESTIONS?
Find a Career that is right for you!
With this site, you will be able to check out employment possibilities and career-building strategies. Log on to Career Trek; This site has over 125 short videos giving you a quick snap shop of different careers available in BC. Take a look at the Career Compass with over 500 Career Profiles or explore High Opportunity Occupations. Get information for different careers like what is the average wage, how many job opportunities will be available and what is the demand now in the future?
Education and Career Planning Tool!
Explore MyBlueprint ! Click here to gain access to start exploring a path for an inspired future.
Learning and Personality Inventories to match your strengths and interests to specific careers
Explore careers
Explore education and training
Build a portfolio and set goals for your future
What kind of trades are there?  Its time to find out!
Take a look at the ita Youth site and explore 100+ trades discover what gets your brain fired up, makes your blood pump faster and puts a smile on your face. After your interest has been peaked, take a looks at the Blueprint Builder to bring together career exploration and education.
An initiative of the Construction Foundation of BC!
Skills Ready provides tools for young people to prove they are work ready, while enabling them to build real world understanding of what working in the trades can do for their future career opportunities.

Know your rights!
BOOKS FOR EXPLORATION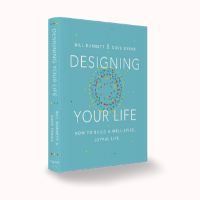 DESIGNING YOUR LIFE
WHAT COLOR IS YOUR PARACHUTE – For Teens
INSPIRATIONAL VIDEOS