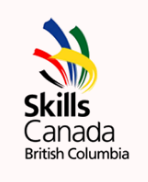 Are you passionate about Skilled Trades and Technology? Show off your design, building and baking skills the Gingerbread Digital Challenge! Your artistic design must include a skilled trade, technology or essential skill theme. This can be done in the shape, décor, or design of the house.
This winter, Skills Canada BC will continue to host a series of online challenges that students can do from home and at school. #SkillsBC Online Challenges Series.
This week we are offering a new online challenge:
Utilize some of your "Essential Skills" to create your Gingerbread project and enter for your chance to win a $50 E-Gift Card!